Nutritious, fresh and mature Miniket Rice, Sita Rice, Steam Rice, BPT Rice, Brown Rice, Parboiled Rice, Non Basmati Parboiled Rice etc.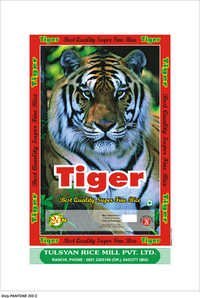 About Us

Established in the year 2004, Tulsyan Rice Mill Pvt. Ltd. has become a leading Manufacturer, Supplier and Trader of Parboiled Rice, Non Basmati Parboiled Rice, Mansoori Rice, Miniket Rice, Sita Rice, Steam Rice, BPT Rice, Brown Rice, etc. We have carved a niche in the markets of Jharkhand, Bihar, New Delhi and Rajasthan with our fresh, mature and healthy range of rice. With years of expertise and cultivation skills, we have attained expertise in providing the best quality array of IR36, IR 64, Mota, Mansoori, Miniket, Sita, etc. The range, provided by us, is known in the market for natural taste, purity and matchless aroma. We utilize only high quality paddy sourced from reliable vendors and farmers to ensure to provide the clients with the best.


Production Facility

We have developed a fully automatic Satake plant (made in Japan) in Ranchi, Jharkhand in the year 2009. The plant is comprised of high technology machines and tools to help us producing the unmatched array of products for the clients. Our spacious storage unit enables us to store products in bulk in safe and hygienic ambiance to ensure long shelf life of products. In addition to this, our fully fledged packaging unit helps us to pack products in bulk in food grade packaging for no degradation of quality standards.

Most Popular Products
Key Features:
Impeccable taste
Easy to process
Longer shelf life
Free from impurities
Features:
High nutritional value
Freshness
Uniform size
Free from harmful fertilizers
Contact Details
TULSYAN RICE MILL PVT. LTD.
Industrial Area, Phase II, Tatisilwai, Ranchi - 835103, Jharkhand, India
Mr. MANOJ KUMAR TULSYAN (Director)
Mobile :+919234677938, +919431114414, +919234677937, +919234677935